Common challenges of building an events team
Rule number one of building an events team: Don't act like a superhero. Much as you might try, you can't carry the burden of your entire event alone. Whether your team is small but mighty, or large and in charge, it's your job to hire a team who can get the job done. Unfortunately, putting together an events team isn't always simple. Read on for three common challenges of building a team — and what you can do to ease the stress.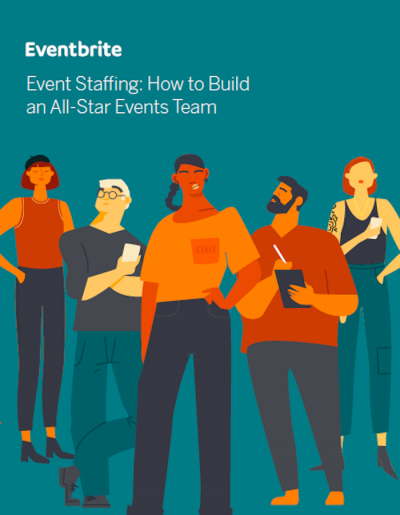 Mistakes event owners can easily avoid
Managing an events team is time consuming — and expensive. Here are three common mistakes you can easily avoid when building your events team.
The roles you need on your team
Whether your event has 100 or 100,000 attendees, your core events team will always be working hard. Regardless of the size of your staff, here's how your core team should be built. Keep in mind that for large events, each of these roles might lead their own sub-teams; for smaller events, one person might play more than one of these roles.
Filling out your team
If you're a large festival or multi-day conference, you might have resources to hire additional full-time staff. If you're a small pop-up, you can hire Temp Agencies
other roles as part-time positions.
How to find your next hire
Ten years ago, word of mouth was really the only way to find candidates. Event management wasn't really considered a profession, so resumes weren't being passed around. But over the years, live event experiences have gained more respect in the industry. In fact, some brands have a branch of their company where live events are a huge part of their revenue.
Interview questions for your next hire
Once you've found viable candidates, how do you make sure you hire the very best? Industry veterans Joel Strycharz, senior field operations manager at Eventbrite, and Tommy Goodwin, director of field services at Eventbrite share their secrets to hiring the best events professionals. Read on to find out the questions you should ask when hiring the next member of your events team.